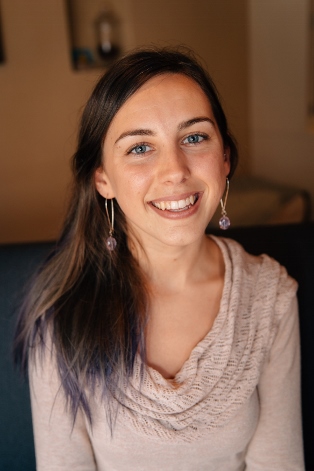 My call to midwifery was seeded in childhood both as a survivor of trauma informing my passion and simply who I am on a soul level. I have always had a deep relationship with the world around me and held a fascination of pregnancy, birth, and babies from early on. In high school, I completed a 50 hour internship in which I shadowed an OB/GYN and experienced my first witnessing of birth. From that day on, I had full intention of pursuing a career that was rooted in the care of womyn & birthing folx alike.
In 2014 I began my studies at Birthingway College of Midwifery in Portland, Oregon. I completed a 2.5 year long apprenticeship at Glow Midwifery and received my Bachelors of Science in Midwifery in May of 2018. After receiving my Midwifery license for the state of California, I now work with the Napa Valley Midwives in Napa, California. In addition to Midwifery, I hold passion and experience in clairvoyance, herbalism, and doula services.
I am a strong believer in the healing power birth holds for our world. In a time when humanity is facing difficult times, I find hope in cultivating care for womyn/families/folx to access their personal power and walk through the rite of passage that is childbirth, as informed, loving, and intentional. My purpose is to hold space and provide care to the people who desire changing a pattern of fear and violence into a pattern love and trust. I call on my education, experience, and intuition to guide my decisions in providing care to ensure that all are thriving.